Are Ducky Keyboards Actually Good?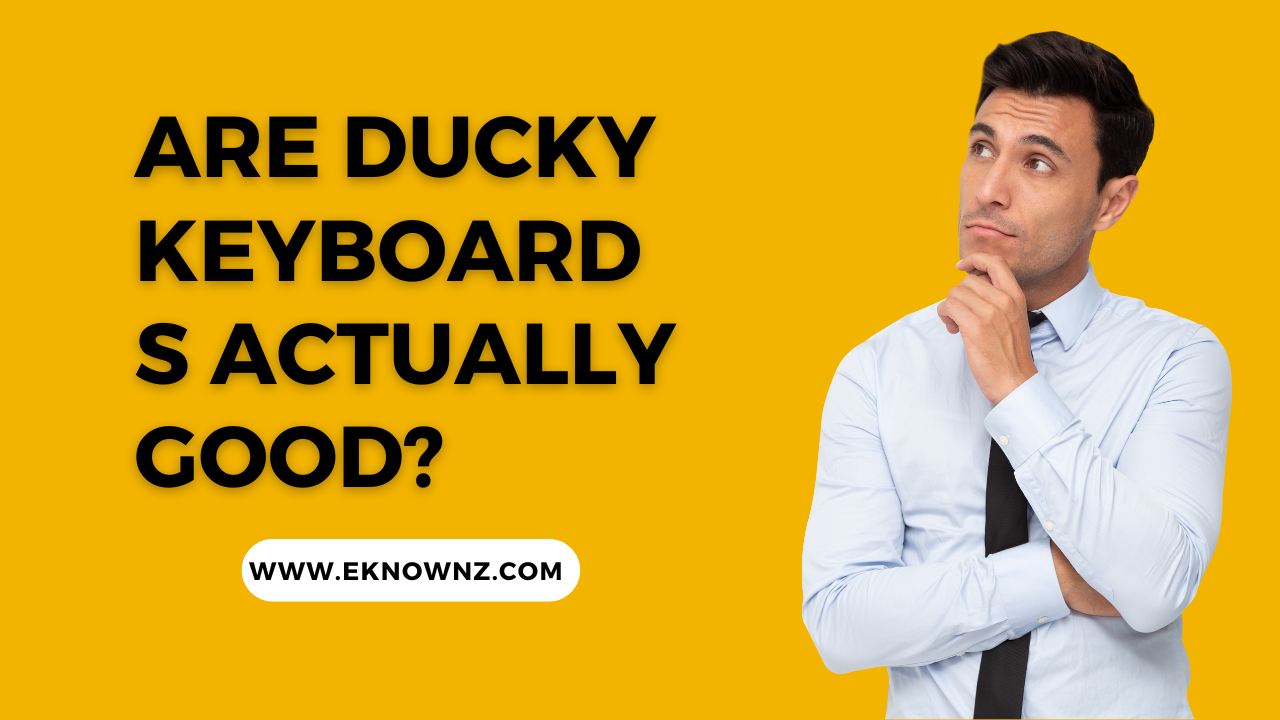 Are you looking for a new keyboard that offers you the perfect combination of reliability, performance, and affordability? If so, you may have heard about Ducky keyboards. Ducky keyboards have become increasingly popular in the gaming and PC enthusiast communities due to their unique combination of features. In this article, we will explore the pros and cons of Ducky keyboards and help you decide if they are actually a good choice for you.
Overview of Ducky Keyboards
Ducky Keyboards are a popular brand of mechanical keyboards designed for gaming and professional use. They are known for their high quality construction, innovative features, and wide range of customization options.
Ducky Keyboards are made with a unique combination of materials, including aluminum, steel, and ABS plastics. The keyboards are designed for durability, with an anodized aluminum frame and a double shot PBT keycap construction. The keyboards are available in a variety of sizes and layouts, from tenkeyless to full-sized.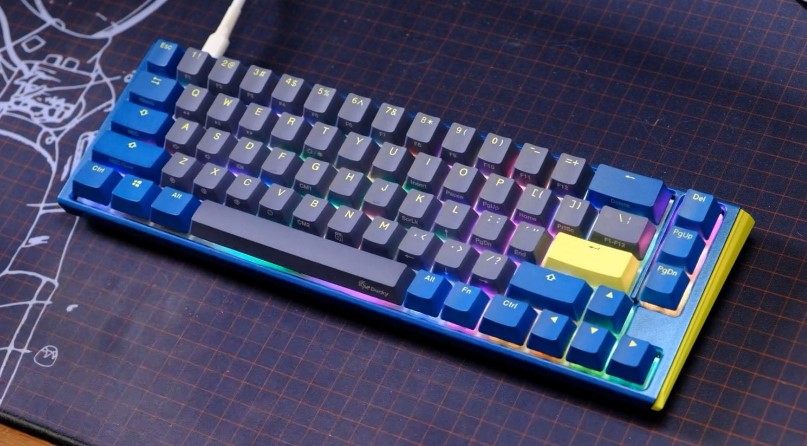 Ducky Keyboards feature a range of innovative features, including customizable RGB lighting, dedicated macro keys, and NKRO (N-key rollover) technology. The keyboards also come with a variety of switch options, including Cherry MX Brown, Red, Blue, and Silent Red.
The Ducky Keyboards offer a high level of customization. Users can customize the keyboard with their own color schemes and lighting effects, as well as replace keycaps with aftermarket sets. The keyboards also feature a detachable USB Type-C cable and a variety of accessories, such as a keycap puller and a dust cover.
Overall, Ducky Keyboards are an excellent choice for gamers and professionals who want a quality mechanical keyboard with a wide range of features and customization options.
Benefits of Ducky Keyboards
Ducky Keyboards are a popular choice for gamers and typists alike. They are renowned for their durability, quality construction, and versatility, making them an excellent investment for any computer user.
Durability
Durability is one of the most significant benefits of Ducky Keyboards. They are made to withstand the rigors of daily use, with a high-quality construction that ensures a long lifetime of reliable use. The metal construction and robust plastic housing ensure that these keyboards can withstand even the toughest gaming sessions. Additionally, the keycaps are designed to provide excellent durability and a consistent feel over time.
Quality Construction
The quality construction of Ducky Keyboards is another major benefit. They use only premium components such as Cherry MX switches and PBT keycaps, which ensure a smooth and comfortable typing experience. Additionally, the build quality is superb, with a solid construction that ensures a robust and reliable keyboard.
Versatility
Finally, Ducky Keyboards are incredibly versatile. They come in a variety of sizes and configurations, allowing users to customize their setup to their exact needs. Additionally, they offer a wide range of features such as macro keys, hot-swappable switches, RGB lighting, and more. This makes them ideal for gamers and typists who need maximum control and customization.
Conclusion
In conclusion, Ducky Keyboards are a great choice for those looking for a reliable and high-quality mechanical keyboard. They offer a variety of features, including customizable RGB lighting, a wide range of switches, and a robust build quality. With these features, they provide an excellent typing experience and are an excellent choice for gamers and typists alike. With a wide range of price points, anyone looking for a quality mechanical keyboard should definitely consider a Ducky Keyboard.
The Most Related Article: Are Cherry/Kailh Speed Switches Worth It?
Frequently Asked Questions
What is a Ducky Keyboard?
A Ducky Keyboard is a mechanical keyboard made in Taiwan that is designed for gamers and typists. It features a sturdy build quality and a range of features including a wide range of switches, various lighting options, and macro programming.
Are Ducky Keyboards good?
Yes, Ducky Keyboards are generally very good. They are well-built and feature a range of features that make them suitable for gaming and typing.
What are the different types of switches available on Ducky Keyboards?
Ducky Keyboards offer a range of different switches including Cherry MX, Kailh, and Gateron. Each of these switches offers a different feel and level of responsiveness.
Does Ducky offer any customization options?
Yes, Ducky offers a range of customization options including keycaps, lighting, and key programming.
How long does Ducky Keyboards last?
Ducky Keyboards are designed to last for many years. With proper care and maintenance, they can last for years without any issues.